Lifetrons 6-In-1 Ultimate Facial Kit with Skin Treatments & Eye Care Technologies
This beauty box contains 1 6-In-1 Ultimate Facial Kit (RP-100) at $688.00 each; 1 Ion Eye Massager (EM-100AS) at $69.00 each; with 4 pieces of Plant Extract Seaweed Moisture Face Mask 28ml (Worth $43.60).
---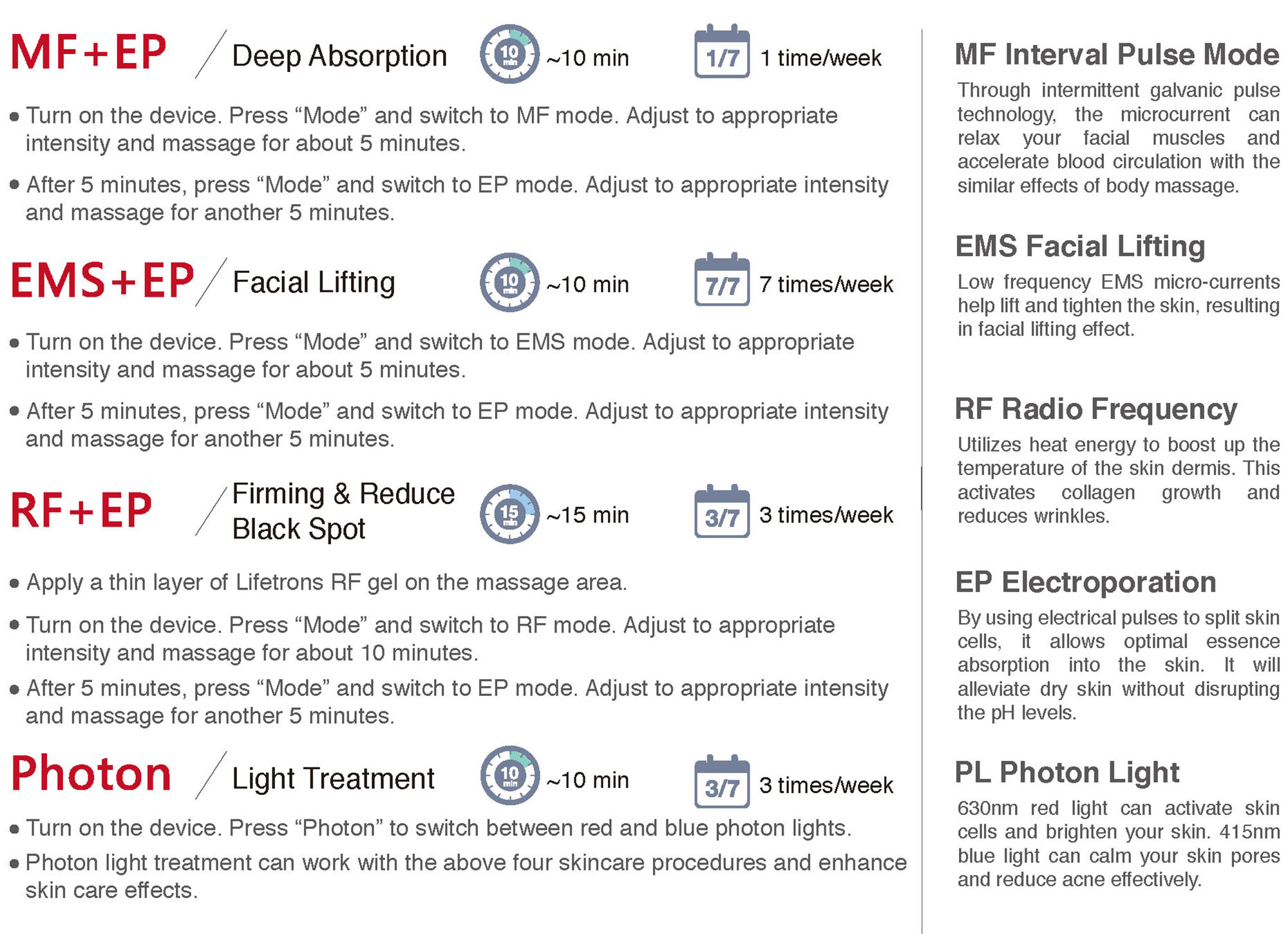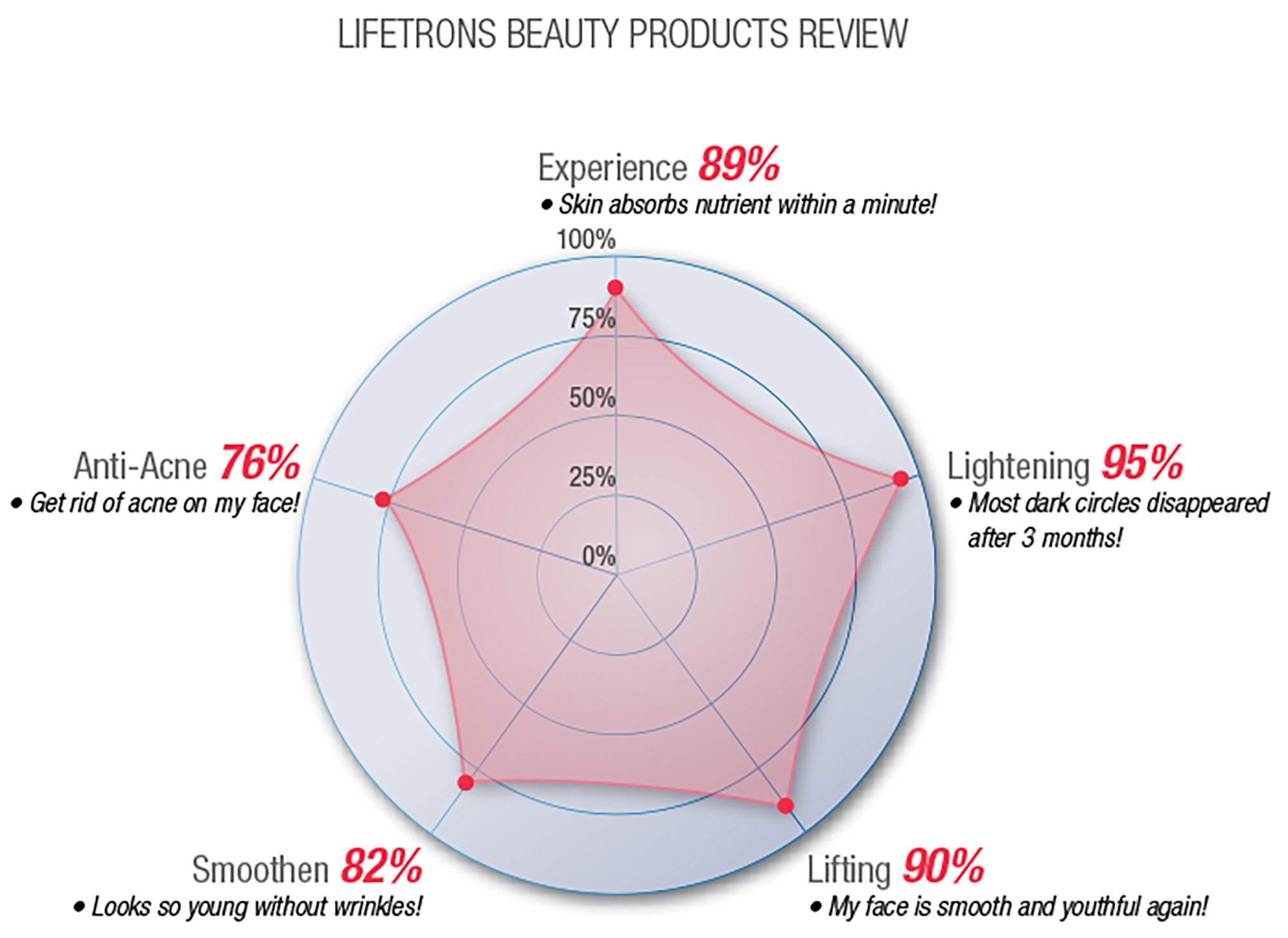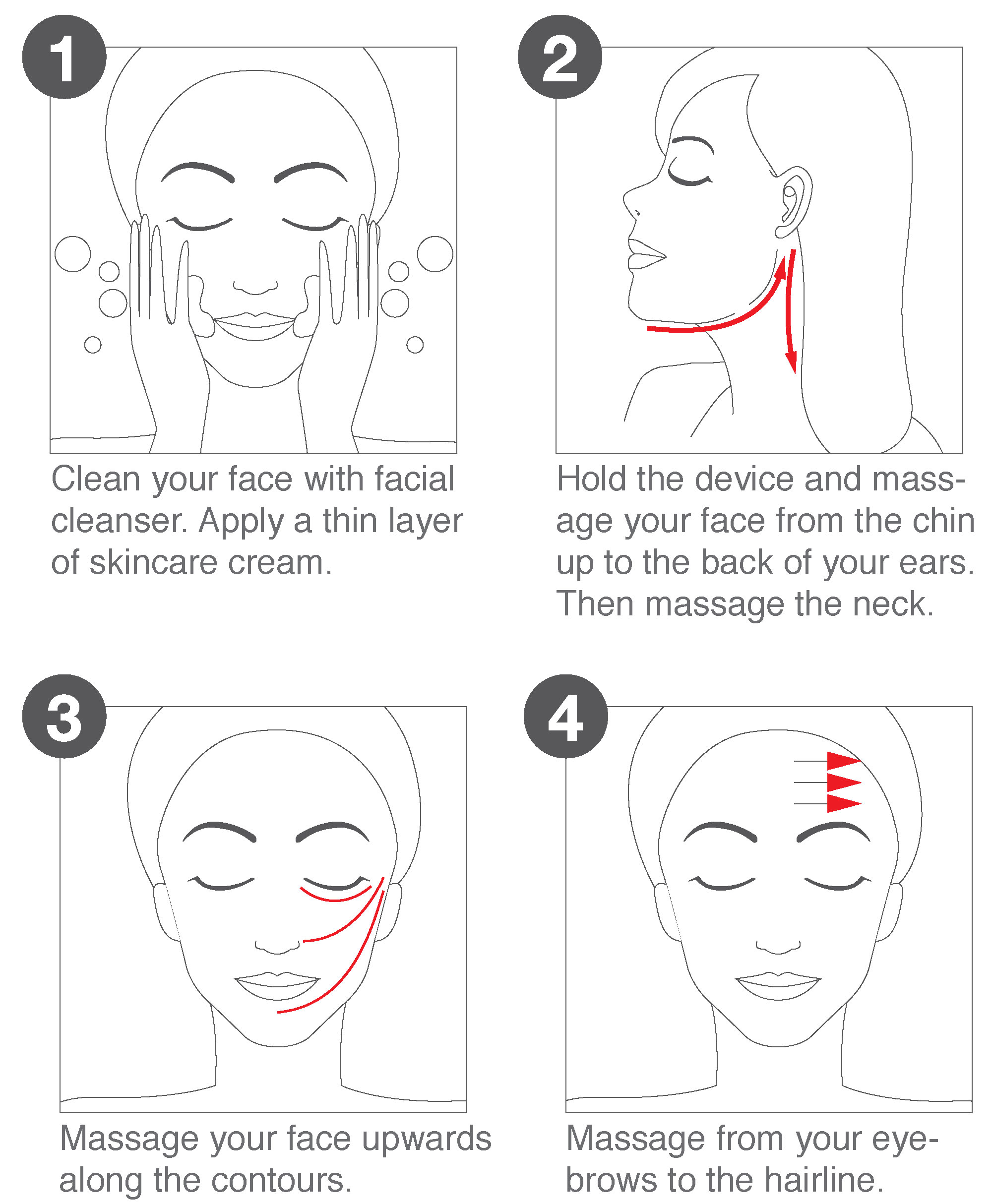 ---
Eye massage products are very effective when sitting at the computer for too long or studying tired.
Features of EM-100 Eye Massager:
Reduce fine lines, dark circles, and eye bags and ease eye muscle fatigue
Adopted negative ion and micro-vibration beauty technology: helps to shape your stunning eyes
Negative ion facilitates nutrient absorption - Help your eye muscles absorb eye scream which enhances skincare effectiveness
Micro-vibration stimulates facial muscles and helps relax the eye area, relieve fatigue and speed up nutrient delivery.
Swiss Design
Lighten Black Circle & Enhance Eyes Contour
Negative Ion helps the absorption of nutrients and essence into your skin. With the principle of homopolar repelling, negative ion facilitates the absorption of negatively charged essence into the skin. The essence can be fully absorbed and therefore enhance skincare effects.
Reduce Wrinkles & Eye Bags
Micro-vibration technology helps deliver essence into your skin and relieve fatigue. 200 times of low-frequency vibration per second facilitates even essence absorption into every inch of your skin. At the same time, it massages your eye muscles which effectively relaxes your eyes.
Specifications:
Dimension: 165*46*34 (mm)
Power Source: AAA batteries
Country Origin: Switzerland
Designed in: Switzerland
Produced in: China
Warranty: 1-year international warranty
Weight: 70g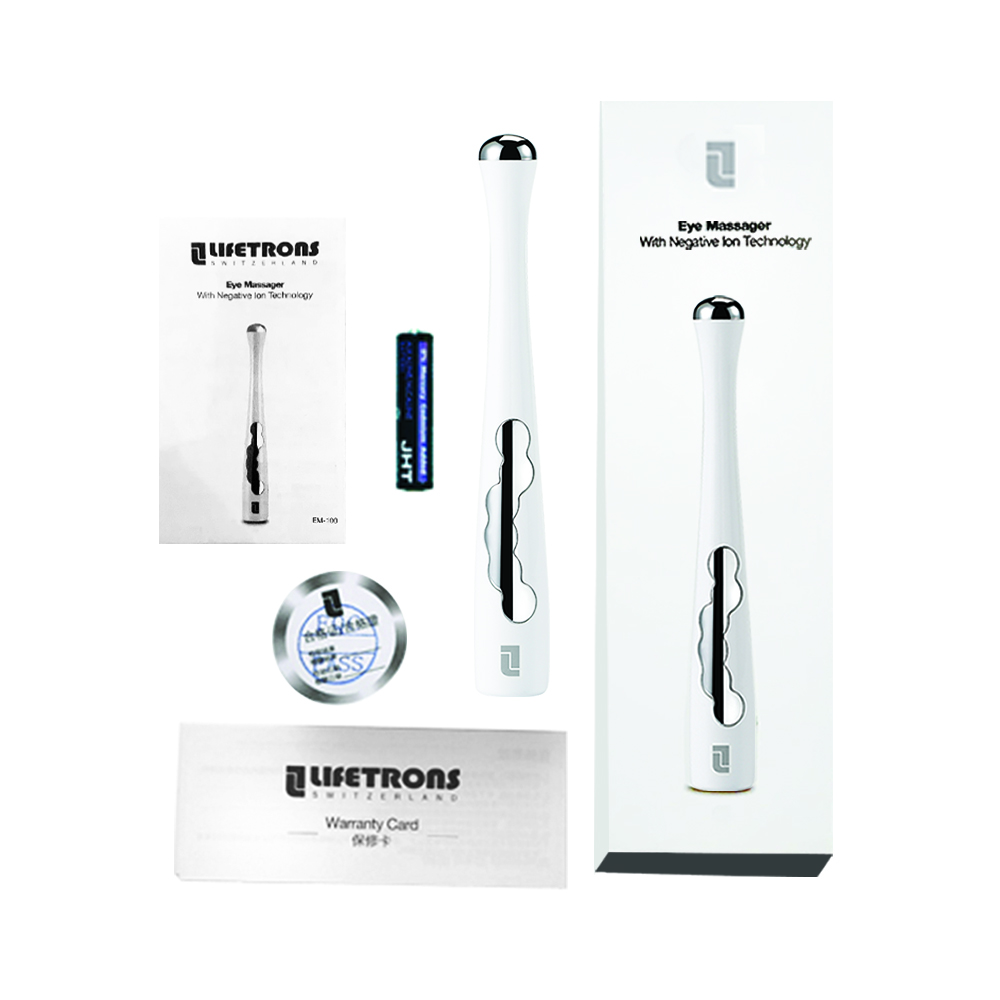 ---
Rich in seaweed extract (brown algae), sodium hyaluronate, sodium polyglutamate and other high-quality moisturizing ingredients, the mask can enhance the moisturizing ability so that dry and dehydrated skin can get timely and easy to see the tonic, moisturizing skin is extremely tender, delicate and attractive.
Ingredients: AQUA、PROPYLENE GLYCOL、GLYCERIN、ALGAE EXTRACT、PHENOXYETHANOL、SODIUM HYALURO-NATE、PANTHENOL、HYDROXYETHYLCELLULOSE、CARBOMER、SODIUM POLYGLUTAMATE、ALLAN-TOIN、DIPOTASSIUM GLYCYRRHIZATE、TRIETHANOLAMINE、DIAZOLIDINYL UREA、IODOPROPYNYL BUTYLCARBAMATE、DISODIUM EDTA、METHYLPARABEN、PEG-40 HYDROGENATED CASTOR OIL、FRAGRANCE
Suitable for: All skin types (except for sensitive skin).
How to use:
After cleansing and toning, take out the mask and unfold the mask.
Apply the mask (pearl film facing outwards) to the face and adjust the position. Then gently remove the pearl film and gently press the mask with your finger to make it close to your face.
Wait 15-20 minutes;
Remove the mask. If the essence is still left on your face, gently press it with your fingertips to help absorption.
It is recommended to use it 2-3 times a week.
Cautions: Store in a cool environment, please stop using immediately if there is any discomfort on the skin.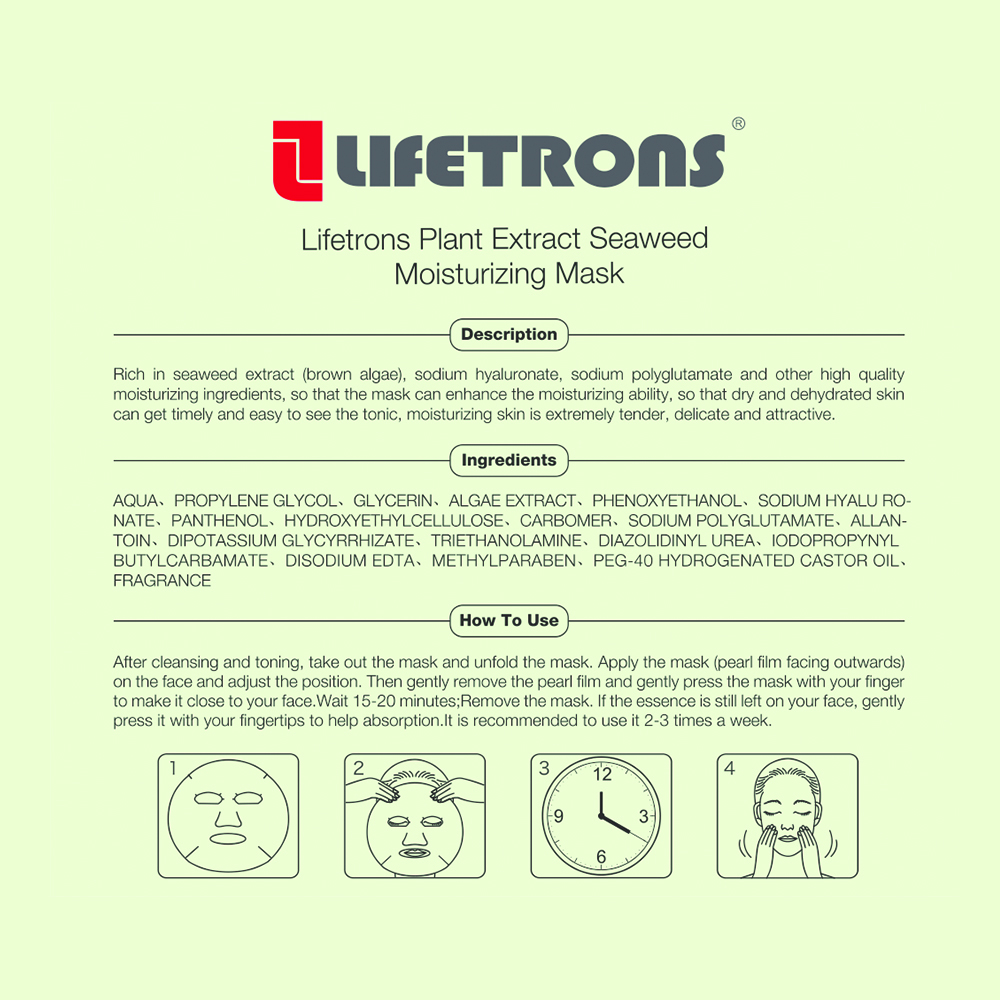 Customer comments
| Author/Date | Rating | Comment |
| --- | --- | --- |