When you type "skincare devices" into Google, you're confronted with an onslaught of different gadgets that are meant to firm, smooth, and tone your face.
Fret not, LIFETRONS has the answers and all that devices you needed to know and to have!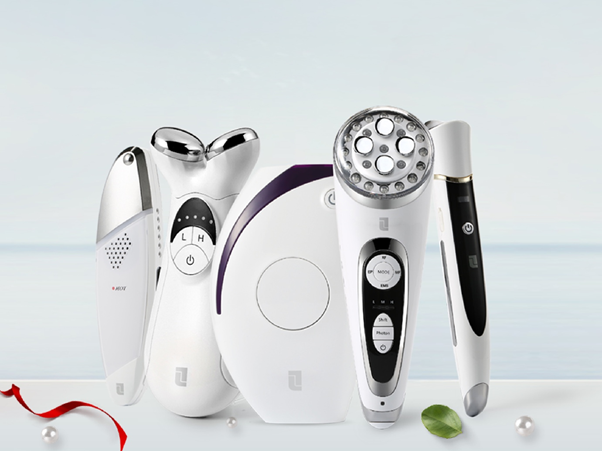 From age-defying radio frequency skin tightening devices to eye massagers — there is a lot to take in.
Today, we're going to take you through the range of skincare devices, then I'll lay out the major categories of skincare devices and the benefits of each.
Let's get started!
What Exactly Are Skincare Devices and What Do They Do?
Skincare devices is a big, overarching category that includes any electrically powered gadgets meant to benefit your skin. This category encompasses hair removal tools, mechanical exfoliators, facial massagers and more.
In general, these skincare devices are created as an at-home alternative to procedures you would get in a dermatologist's or salon — therefore saving you time and money (not to mention the convenience of doing things in the comfort of your own home)
---
What is LED?
LED stands for Light-Emitting Diode.
These infrared lights are emitted in different wavelengths and spectrum for different skincare benefits.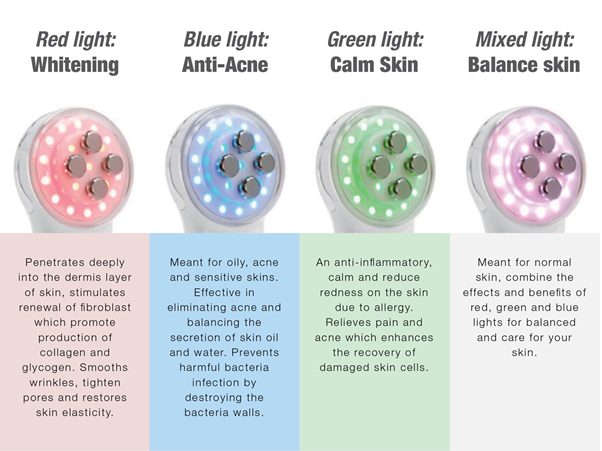 Recommendation:
LIFETRONS Photon Facial Lift with Light Therapy & EMS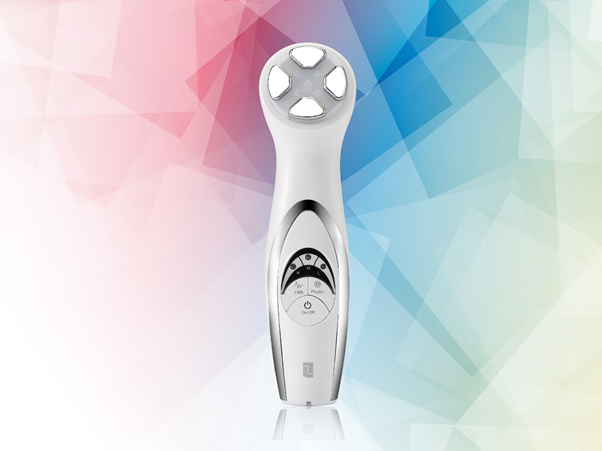 This beauty device combines photon light therapy with EMS technology for different skin treatment needs.
✔ Photon light therapy consists of 4 types of bio-powered photon light which can be used as inhabitation or remedy of acne skin, oily skin, dry skin and sensitive skin
✔ EMS technology employs a unique secondary movement which may help to tighten facial muscles, firm skin and improve elasticity.
---
What is IPL?
IPL stands for Intense Pulse Light which involves a high-powered, visible, broad-spectrum pulse of light that can be used for hair removal, dark spots and pigmentation.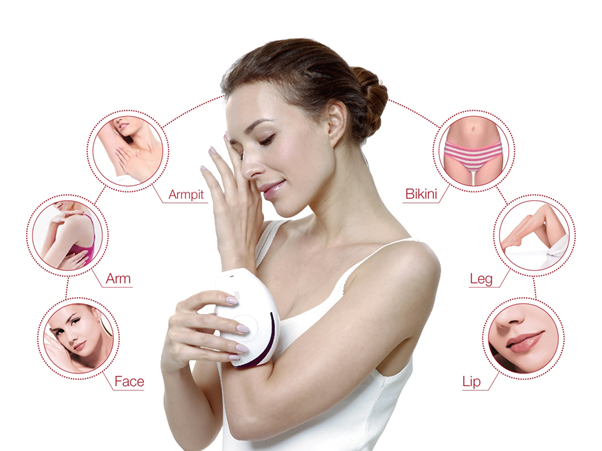 Recommendation:
LIFETRONS IPL Laser Hair Remover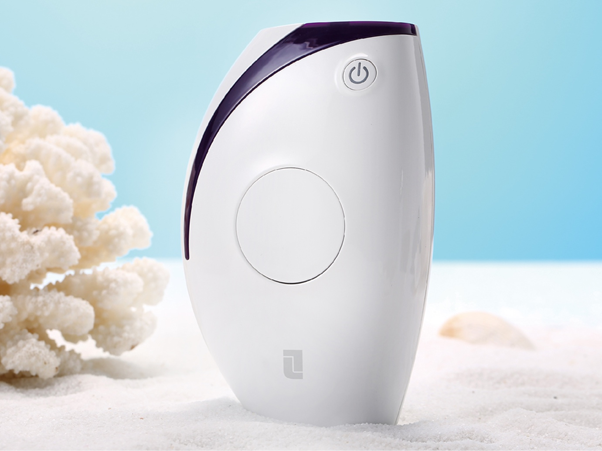 If you don't want expensive salon visits for hair removal, this is the device you need.
✔ Safe and painless
✔ Equipped with 100k pulses
✔ Whole body usage
✔ Thinner and finer after two to three months treatments
---
Radio Frequency - No, this isn't your favorite FM station!
Instead, radio frequency uses energy to heat dermis cells, stimulate fibro blast and enhance collagen reproduction (a life-saver when it comes to anti-aging).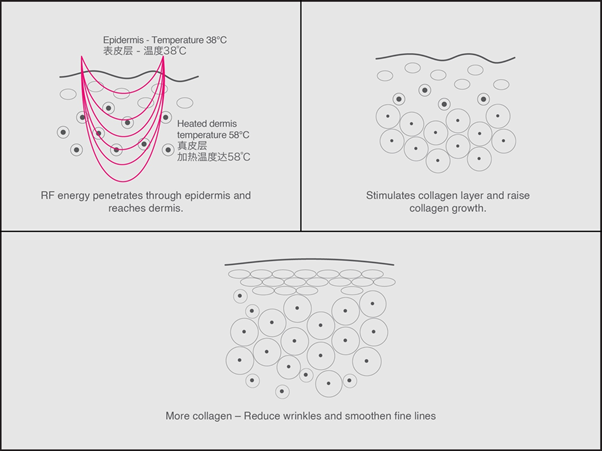 Stimulated collagen production will help to increase your skin's elasticity, therefore making it appear firmer and tighter and reducing the appearance of wrinkles.
Recommendation:
Eye Rejuvenator with Radio Frequency and Negative ION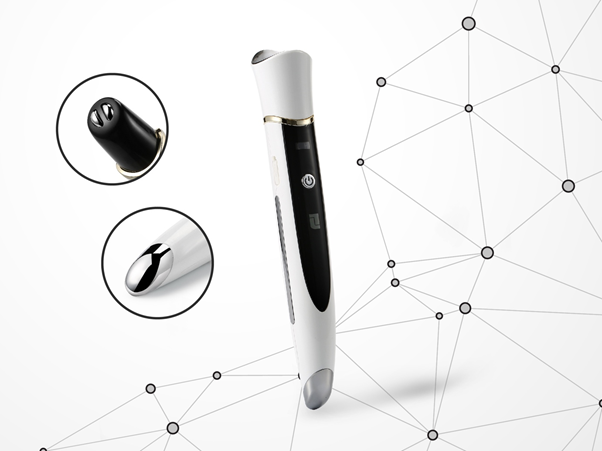 LIFETRONS Anti-Aging Eye Rejuvenator is especially designed for eye treatment: Anti-wrinkles, lighten dark circles and reduce eye bags, help relieve eye fatigue and restore stunning eyes.
✔ Relieve Eye Fatigue
✔ Smooth Eye Wrinkles
✔ Reduce Eye Bags
✔ Lighten Dark Circles
✔ Enhance Essence Absorption
Say Goodbye To Dark Circles And Eye Wrinkles!

---
What is Microcurrent?
Microcurrent technology is another one of customer all-time favorites — you see results quickly and it's definitely a good bang for your bucks!
Restore Elasticity with Microcurrent
Microcurrent can effectively reduce wrinkles and lift up facial muscles. Low frequency micro-currents can stimulate the horn cells in our epidermis which helps lift and tighten the skin, resulting in a facial lift effect. This technology is certified by US FDA and is widely used in tackling shallow wrinkles.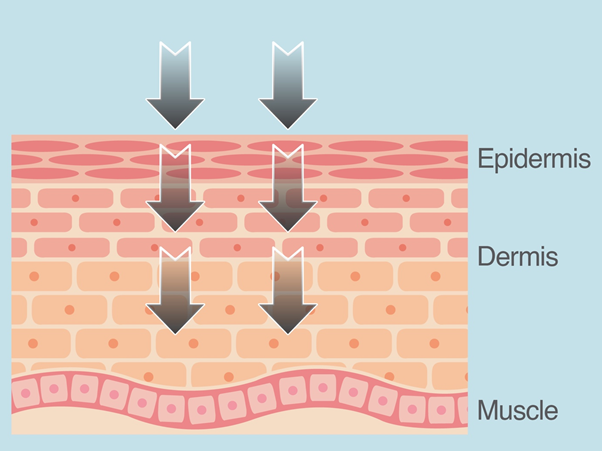 The result? A toned and lifted appearance of the skin.


Recommendation:
Ultra Facial Lift with Microcurrent & Red Photon Light Therapy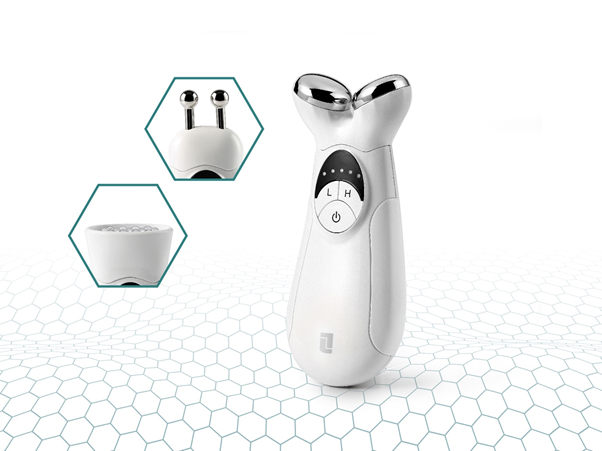 LIFETRONS Ultra Facial Lift is designed especially for face treatment. The three interchangeable treatment heads can effectively reduce wrinkles, lighten dark circles, reduce eye bags and whiten our skin tone.
✔ Tighten face muscles - Reshape V-Face
✔ Reduce wrinkles - Restore Elasticity
✔ Reduce fines lines and eye bags around eyes
✔ Relieve eye fatigue - Restore bright eyes
✔ Lighten dark spots or pigmentation
It works to mimic a facelift, using the microcurrent technology to lift and tighten the skin. It's recommended that you use it about three times a week. Moreover, it's FDA certified so it's completely safe to use on skin!
---
Ultrasonic
Like your favorite sonic toothbrush, sonic facial cleansing brushes utilize intensified movements at a sonic speed to deeply cleanse your skin.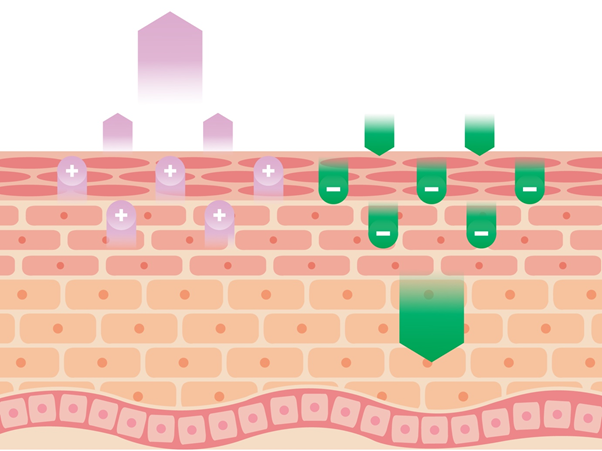 The high frequency vibration bring into heat and physicochemical effect to skin cells, stimulating the cells, activating metabolism and break down debris and dirt to provide deep exfoliation.
Recommendation:
Ultra Facial Lift & Cleanser with Ultrasonic, ION & Light Therapy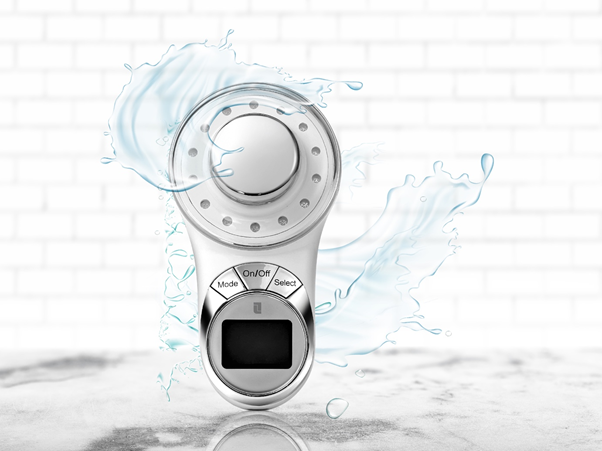 ✔ Positive ion technology helps to thoroughly cleanse the pores of dirt and debris
✔ Negative ion massage helps to enhance skin absorption of nutrients deep into skin
✔ Ultrasonic technology helps to break down dirt for easy cleansing and also break down nutrients into finer particles for deep absorption
✔ 4 different lights therapy to target specific issues:
red for brightening, blue for anti-inflammatory, green for calming, combination for all lights as maintenance.
Obtain clean and fresh skin effortlessly by skipping the monthly facial treatment visit at the salon!
---
Massage or Vibration
A facial massage sounds nice, but what can it actually do for your skin? Well, that's where massage and vibration tools come in. These devices typically help to treat puffiness and to help your skincare products penetrate your skin more deeply.
Recommendation:
LIFETRONS Ion Beauty Bar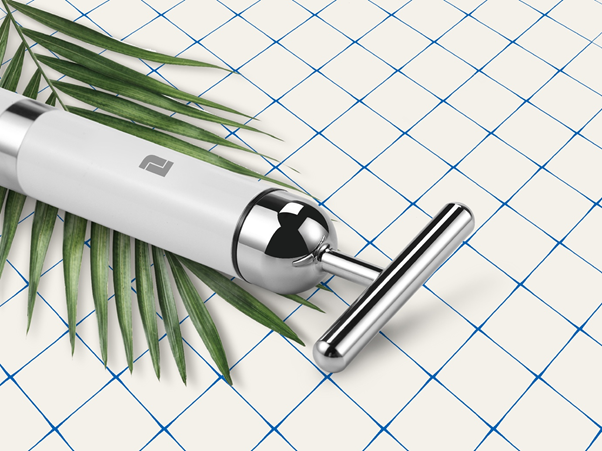 Lifetrons Ion Beauty Bar unique T-shape massage head effectively reduces fine lines, stimulates skin cells by boosting metabolism and firm muscles.
✔ Lift Facial Muscles, Reshape Contours
✔ Reduce Wrinkles & Fine Lines
✔ Reduce Dark Circles & Eye Bags

---
Cryotherapy & Thermotherapy
(Cold & Hot Settings)
You may have tried cryotherapy in a salon, but there are also at-home tools made to mimic the results you get from freezing or heating up your skin. The cool setting is useful for shrinking your pores, reducing redness/puffiness, and tightening the appearance of your skin.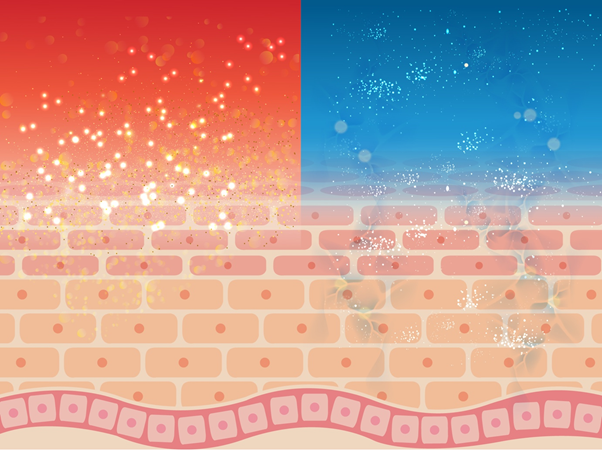 The warm mode, on the other hand, can help to open your pores to help products penetrate deeper.
As an added bonus, the warmth on your face is also super relaxing!
Recommendation:
LIFETRONS Icy Hot Facial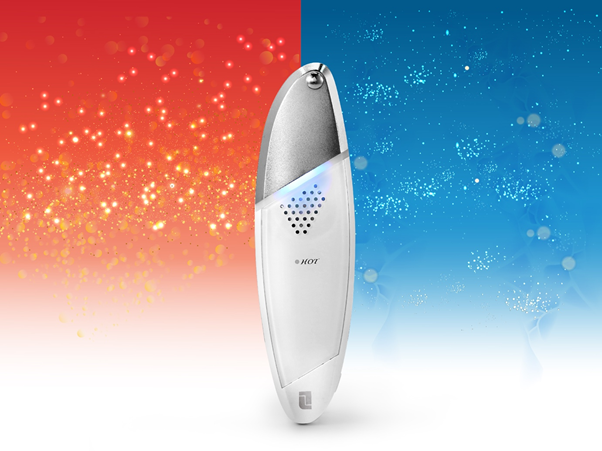 LIFETRONS 4-in1 with Cryotherapy (cold with negative ion) and thermotherapy (hot with positive ion) restore your skin in just one device.
Cryotherapy with negative ion close pores, lock in moisture, tighten your skin and reduce puffiness
Thermotherapy with positive ion open your pores for deep cleansing, unclog pores, improves blood circulation and calming effect
---
Should You Use Skincare Devices?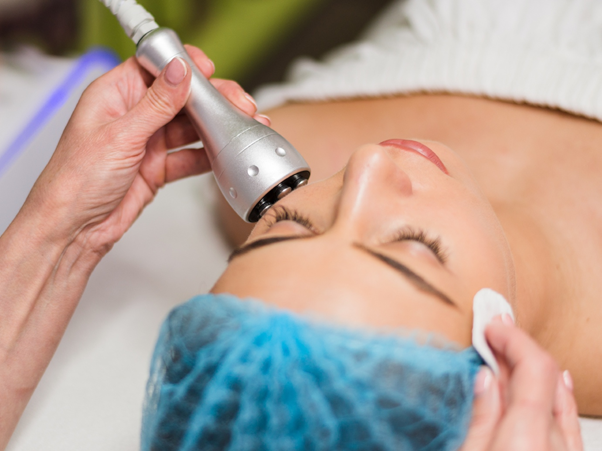 There are 3 categories of people who should consider purchasing a skincare device:
those who already go to the dermatologist/salon for skincare treatments
those who have skincare issues that their current routine isn't alleviating
those who are not doing anything to their skin but looking for a cheaper alternative beside signing up for treatment packages
For example, if you already get face lifts semi-regularly, you may want to buy an Ultra Facial Lift to use at home as maintenance (and save some $$$).
Or, if you get monthly facials to help detoxify your skin, you may want an at-home alternative like Ultrasonic Facial Lift & Cleanser which you can use every other day to achieve clean skin.
Lastly, if budget and time is constraint, switching to home-care skin devices are the ultimate solution without breaking an arm or leg just to own crystal clear skin, needless to say, at the comfort any time anywhere.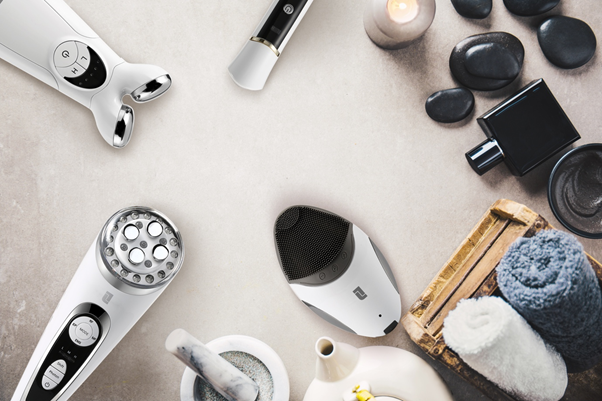 Technology has taken the beauty world by storm.
Over here in LIFETRONS, all skincare devices that give you the most bang for your moolah are those that can supplement and enhance your regular routine (and one with multiple technologies to empathize).
For example, a vibrating eye device that you can use with your eye cream, or a facial brush you can use with your favorite cleanser. LIFETRONS gives you the freedom to use any skincare brand that you desired!
And to be honest, they are fun — just like skincare and beauty should be!